Pre-Christmas dinner
23.10.-30.11.2023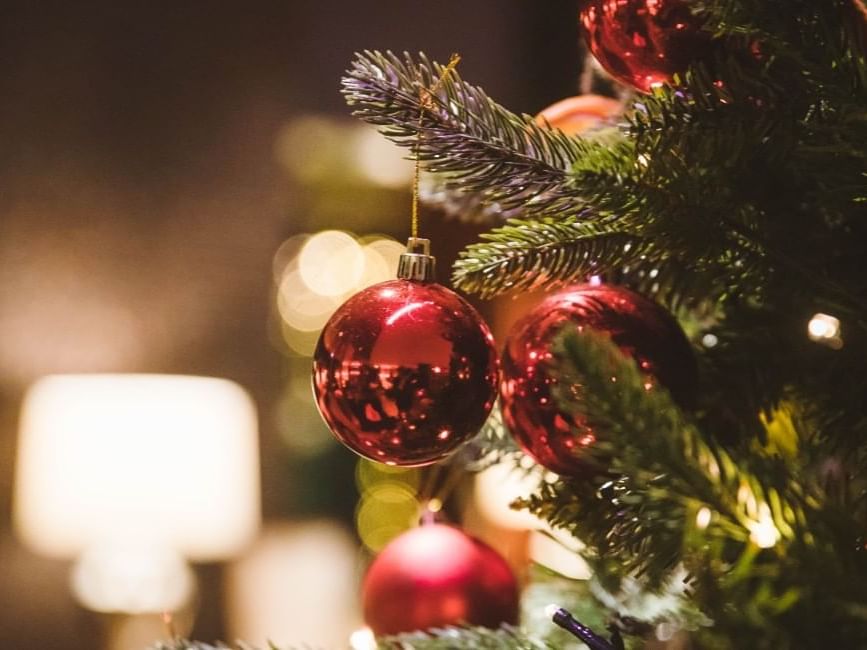 Welcome to enjoy pre-Christmas dinner at our Arctic Restaurant.
MENU
Parsnip pure soup                                     
- roasted beetroot chips
***
Slightly salted arctic char with tar flavour and salmon mousse
- caviart and smoked roe
***
Roasted reindeer striploin with chantarelle game sauce
- potato gratin and roasted root vegetables
OR
Grilled Arctic char with herb white wine sauce
- roasted Lappish potatoes, root vegetables and cold smoked roe
***
Cottage cheese and lingonberry pastry with cinnamon          
- chocolate ice cream
Price: 59€ / person
Vegetarian option available.
Menu is gluten-free, available lactose-free upon request.
Menu is available between 23.10.-30.11.2023.
Table reservations
For 1-9 persons: You can book directly from Arctic Restaurant's website www.arcticrestaurant.fi
For 10+ persons: sales(at)arcticlighthotel.fi or +358 20 1710 101
To ensure smooth service, we request to choose the same menu for the whole dinner party.