Arrive in Style
Welcome to Rovaniemi, nestled in the heart of Finnish Lapland, right on the Arctic Circle. There are good connections to Rovaniemi with a variety of options to choose from: arrive by plane, train, bus or car.
During the winter months, Rovaniemi beckons you with open arms, as direct flights from across the globe whisk you away to a snowy wonderland. As spring, summer, and autumn grace the land, let Helsinki guide you on your way to Rovaniemi. The night trains from Helsinki provide a delightful journey into the Arctic dreamscape.
If you're coming from the north, follow the road's rhythm. Enjoy scenic bus routes that reveal nature's beauty, or go for a self-driven car adventure. Check https://www.matkahuolto.fi/en for bus schedules and tickets.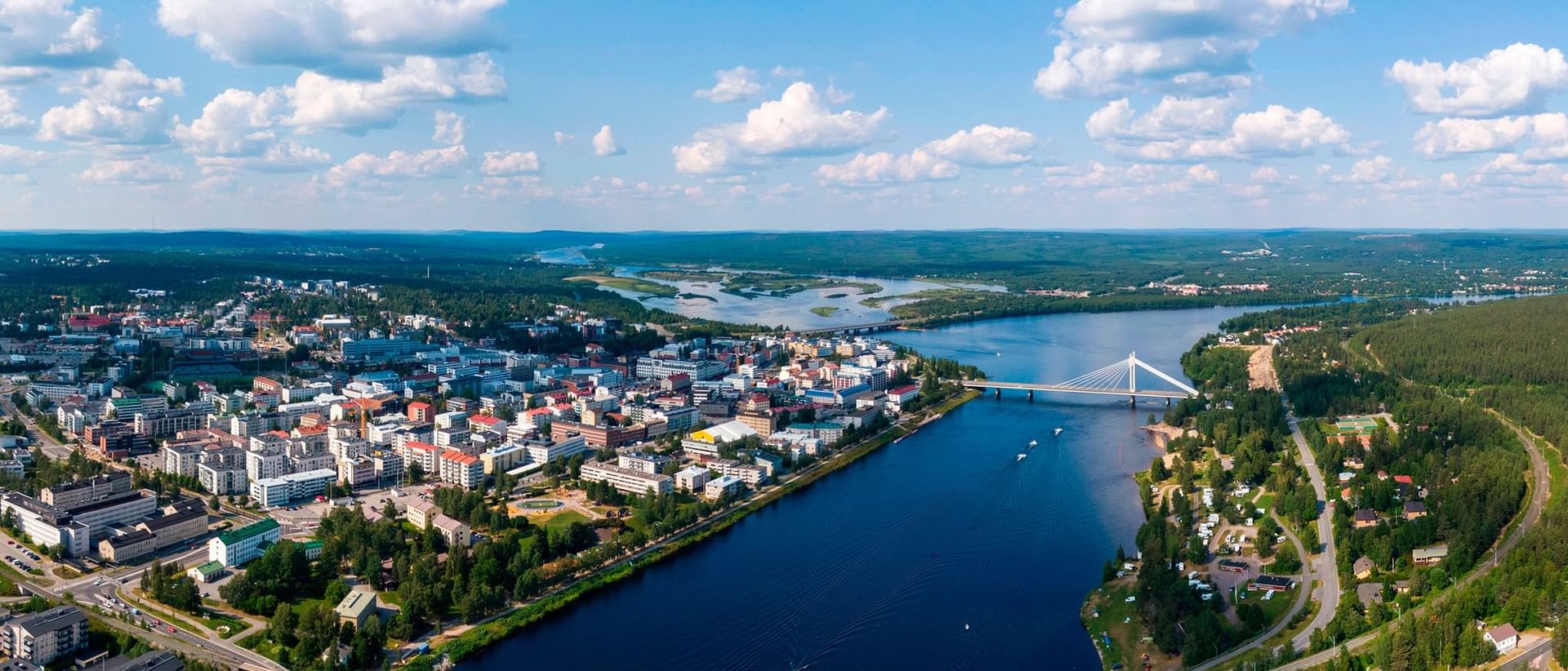 Getting around in Rovaniemi
Arctic Light Hotel is located in the Rovaniemi city center just steps from boutique shops, tempting restaurants, and captivating attractions.
Elevate your experience with the city's bus network, effortlessly transporting you to destinations near and far. Check out local busses: https://linkkari.fi/In-English
You can also rent a car and enjoy our free parking, or indulge in the luxury of a taxi. In summer, explore local culture with our free city bikes.
Airport transfer
When you arrive at Rovaniemi's airport, let us warmly greet you with our exclusive private transfer service, which you can conveniently book from our Front Desk at hotel@arcticlighthotel.fi. Or, embrace tradition with a classic taxi ride to our location.
Read more about airport transfer options:

Private transfer
We are happy to arrange a private transfer between Rovaniemi airport and Arctic Light Hotel.
The price is 109,00€/ 1-7 people/ one way and the transfer must be booked in advance.
An English-speaking driver will wait for you at the arrivals hall and assists you with luggage.
Payment is made with Arctic Light Hotel.
How to order: Click to your shopping cart when making a booking, or contact Front Desk hotel@arcticlighthotel.fi
Taxis
Price from airport to city center: Approximately 30-34 EUR/one way, payment is made directly to the driver.
No need to book in advance.
We recommend our partner taxi company Menevä, contact with +358800 02120, with green and white coloring on the taxi sides. Website: https://meneva.fi/en
Airport Express
During winter season, local Airport Express operates regularly between Rovaniemi airport and city center. Website: https://airportbus.fi/